Price: 43,327.55 - 37,744.55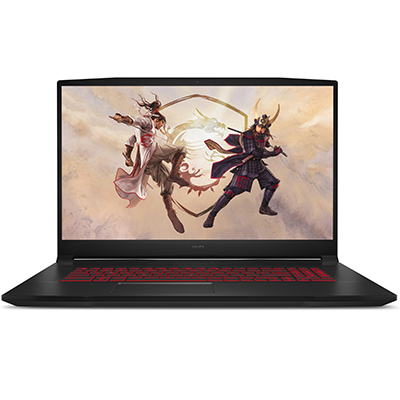 KATANA GF76 11UG-254XTR
Cpu: Intel®Core™I7-11800H (24M Cache, 2.30 GHz, up to 4.60 GHz)
Operating System: FreeDOS
Screen: 17.3 "FHD (1920*1080), 144Hz 45% NTSC, 100% Srgb
Chipset: Intel HM570
Display Card: RTX3070 Max-Q, GDDR6 8GB
Memory: DDR IV 16GB (1*16GB, 3200MHz)
Memory Slot: 2 Slot
Maximum Memory: Max 64GB
HDD: 512GB Nv Up PCIe Gen3x4 SSD (new)
Storage Capacity: 2x M.2 SSD slot (Nv Up PCIe Gen3)
Front Camera: HD type (@ 30fps 720p)
Keyboard: Backlight Keyboard (Single-Color, Red)
Battery: 4-Cell, Li-Polymer, 90Whr
Power Adapter: 180W adapter
Dimensions: 398x273x25.2mm
Weight: 2.6kg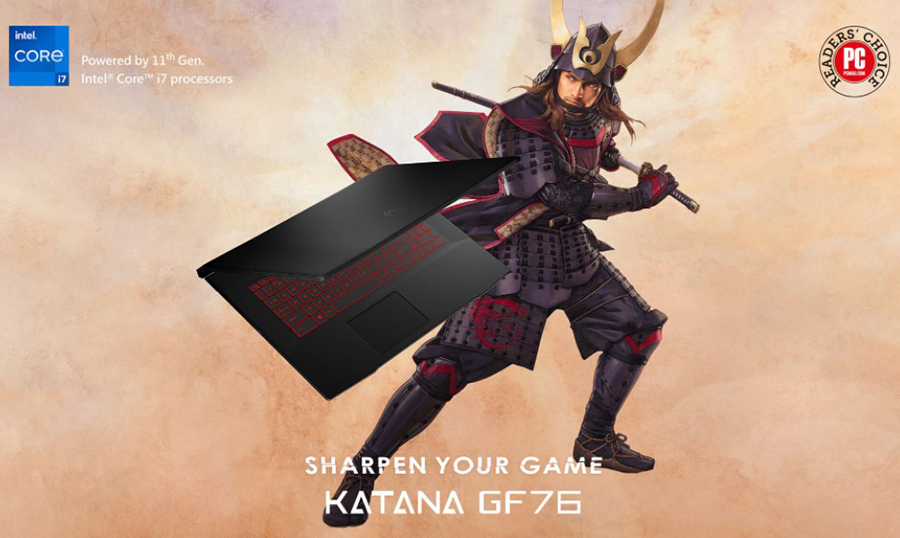 The new 11. Generation Intel®Core™I7 CPU and NVIDIA®GeForce RTX™30 series graphics donatılan Katana GF76 during the game, real performance was optimized to reveal. New Katana GF76, steel crafted with a beaten as attentive and strong. Optimal performance of the work on the battlefield, gleaming parlayın!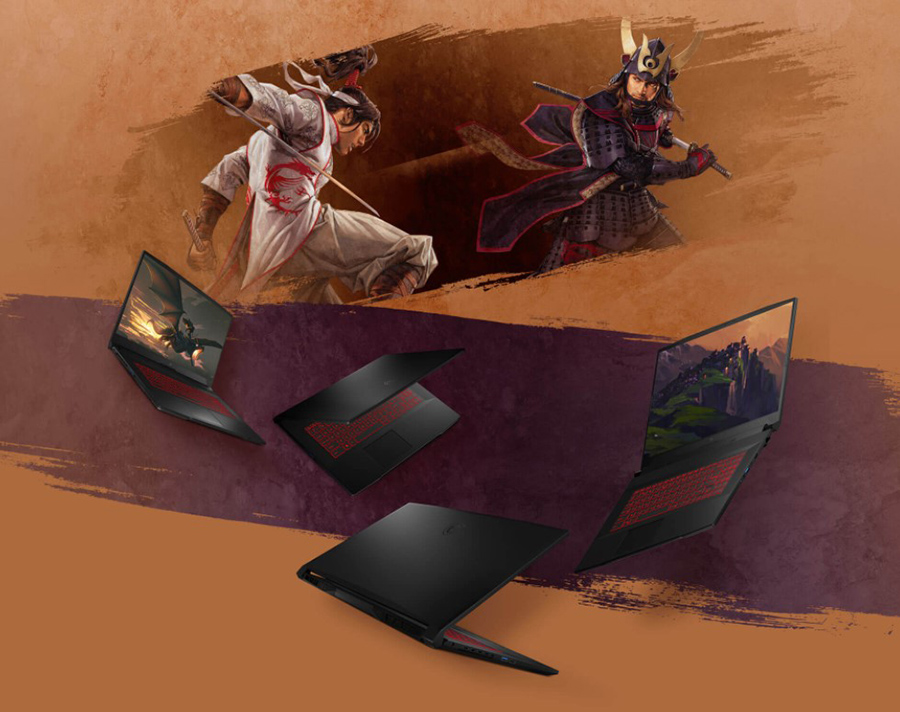 In ancient times, dragon spirit in hosting a legendary varlığına believed. "Dragon Blade", Dragon Clan yaklaşamadığı gücüne reforged and no gun by a sword. Each savruluşu hurricane at an amazing wind estiriyor and each kick gökyüzünde fury full a storm. Remove it and enter into battle force from ejderhalardan, brand new heights in access!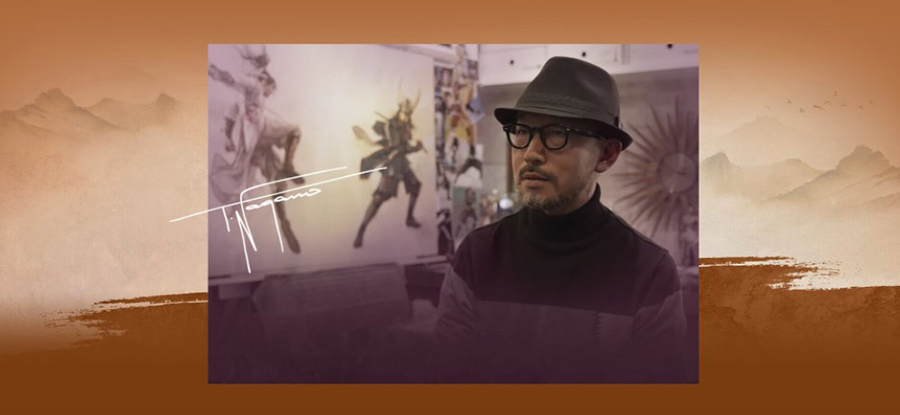 NAGANO TSUYOSHI-PROFESSIONAL GAME KARAKTERİ TASARIMCISI
1990'lı since players severek played exciting "Romance of the Three Kingdoms V" extraordinary of cover design Nagano Tsuyoshi now MSI'da! Players imagination alevlendirerek military strategies could stimulate so realistic characters in her dedication is Tsuyoshi Nagano'nun this ihtirası, the long-term cooperation with MSI provided. This birlikteliğin the spirit with Katana GF76, many visual idea together especially created for players.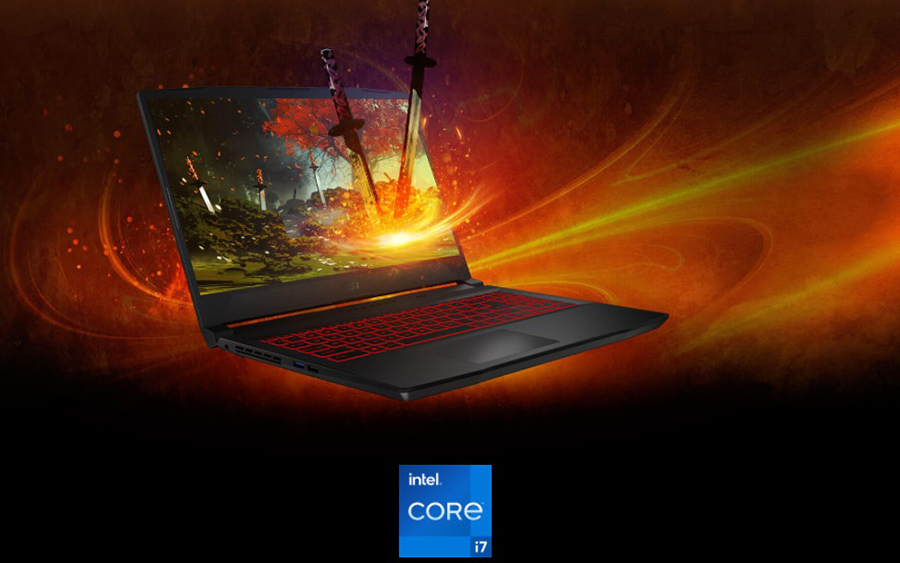 CONTINUE the GAME ETMENİZİ WILL PROVIDE STRONG PERFORMANCE
The new 11. Generation Intel®Core™I7 processor the previous nesile by up according to performance increase. 4.6GHz dual core turbo frequency with this 8 core cpu in the game, üretkenlikte and multitasking requires crucial work maximum efficiency.
8 core-by up performance increase-2 FLOOR L3 buffer size
* Compared with the previous generation i7-10750H.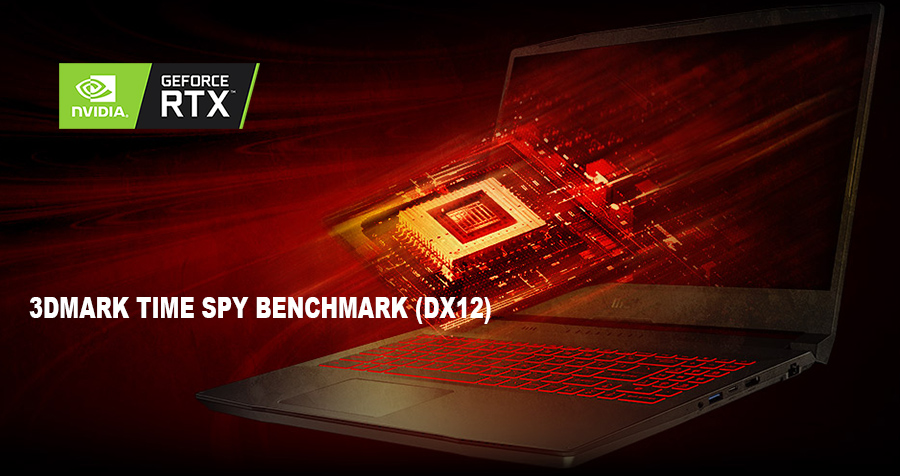 GEFORCE RTX 30 SERIES LAPTOPS, NİHAİ GAME EXPERIENCE FOR FULL PERFORMANCE
GeForce RTX™30 series, players and designers for the world's fastest laptoplarına power. NVIDIA'nın new RT and Tensor cores to the realistic ray tracing and artificial intelligence in addition to features multi-streaming işlemcilerine have 2. Generation RTX architecture is comes with Ampere.
* Performance may vary according to the game settings.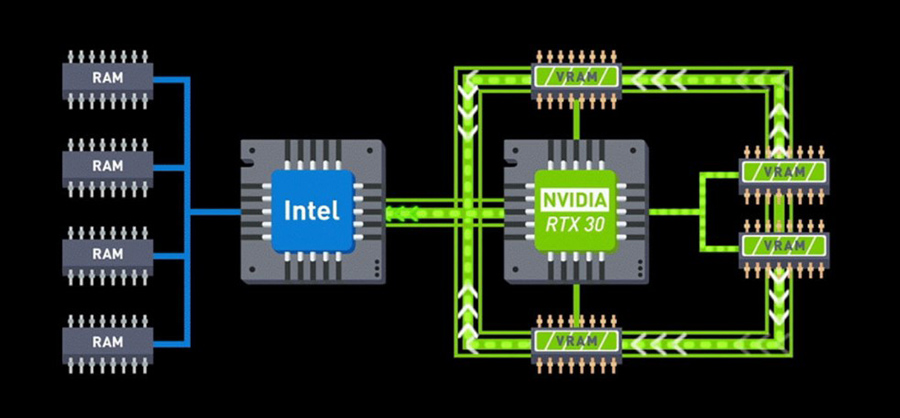 RESIZABLE BAR
Resizable BAR, işlemcinizin GPU frame of wholly-tek at once by accessing the performance arttırmasını sağlayan advanced a PCI Express specification.
* Functions versiyonlara may vary. Please MSI from the official website of the new VBIOS/BIOS/driver updates yapınız or service center contact.

RAY TRACING
Game grafiklerinde adopted one of the most important Ray tracing technology, physical behavior mimics and visual sense of the most intense oyunlarda even cinema scenes of quality images in real time A method.
DLSS AI Acceleration
MAXIMUM FPS. MAXIMUM QUALITY. ARTIFICIAL INTELLIGENCE WITH GÜÇLENDİRİLDİ.
NVIDIA DLSS, FPS values to offer an unprecedented image quality GeForce RTX on dedicated AI Tensor beans. This means you need for an amazing visual experience performance potential. Artificial Intelligence revolution now in the game also is palpable.

RTX HERE.
Real-time Ray Tracing and Artificial Intelligence backed DLSS with today's most popular games previously experienced a visual zenginlikle your. RTX. Now here!
DYNAMIC BOOST 2.0
New Artificial Intelligence backed Dynamic Boost 2.0 feature the power required, GPU, GPU memory and Cpu automatically by moving one much larger than a performance provides increased. The AI networks in Dynamic Boost set within 2.0 YZ networks, power square basis laptopunuz game and design to be directed by continuously during is optimized for maximum performance.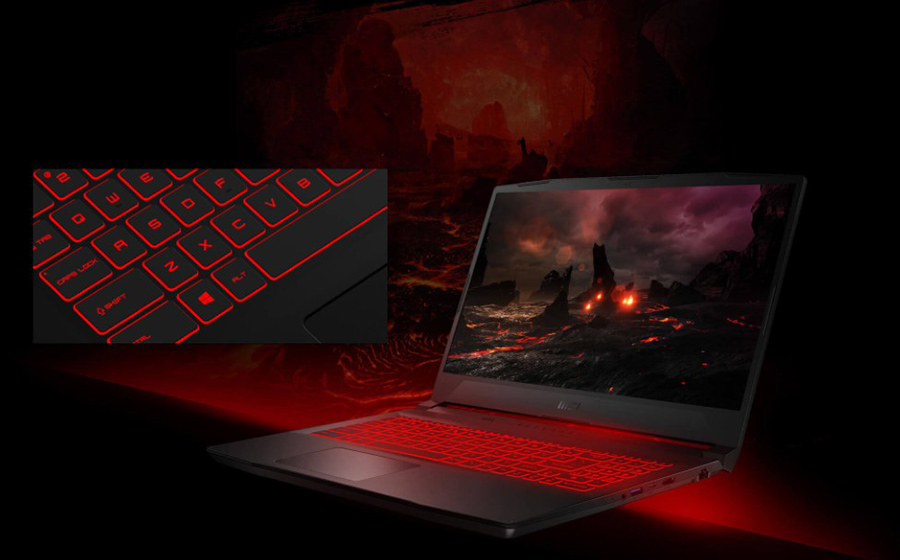 PLAYER TERCİHİNE ÜRETİLDİ ACCORDING TO.
Custom red lighting and rugged metal protection designed with this keyboard, 1.7mm keystroke distance with fast response and tactical feedback. New ergonomic design players all requirements.
Numeric keypad-Gamers Hotkey-Custom Red Lighting Fixtures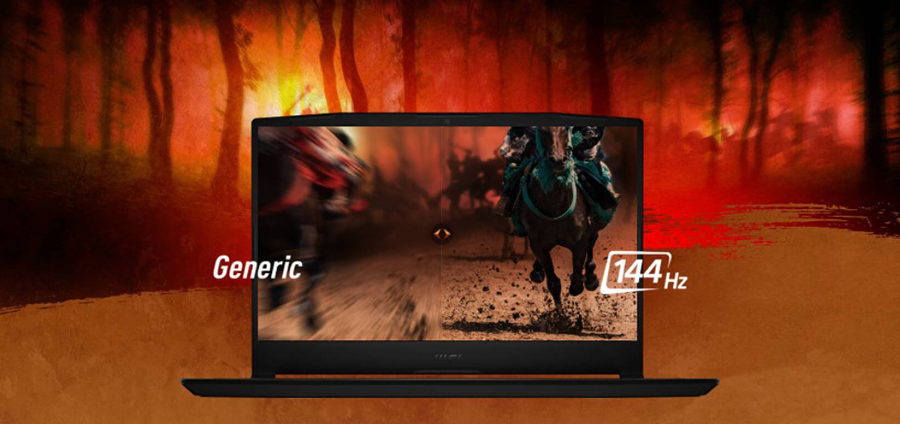 144HZ SLIM ÇERÇEVELİ GAMING DISPLAY SIMILAR GÖRÜLMEMİŞ SPEED AND BERRAKLIK
The fastest player screen with the vibrant visuals from your; No details jump off.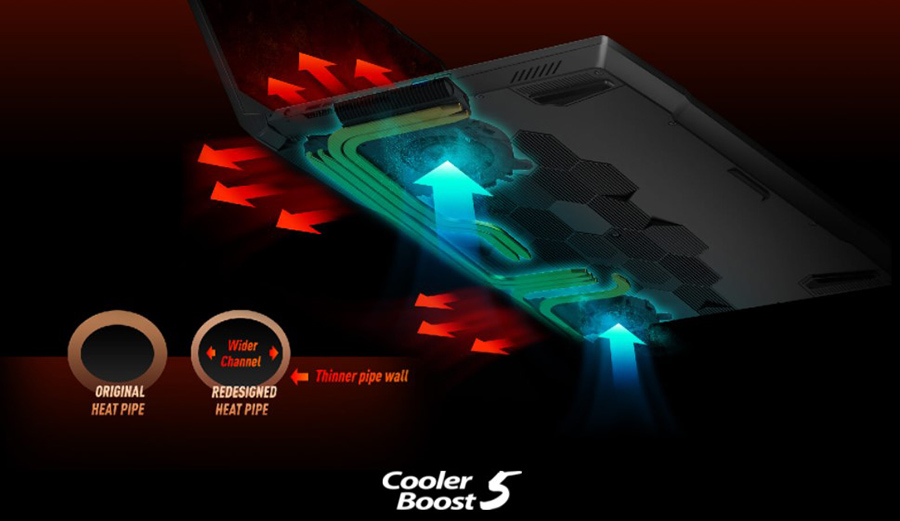 NEXT GENERATION GAMES READY REVOLUTION NİTELİĞİNDE COOLING
For CPU and GPU independent dedicated cooling solution, 6 pcs heatpipe heat by working in harmony with low while keeping the air current maximum level ulaştırır. Thermal boruların internal diameters of expanding and MSI'ın special thermal oils using at the extreme gaming sessions even at maximum performansı garantiledik.
2 Fan – 6 Heatpipe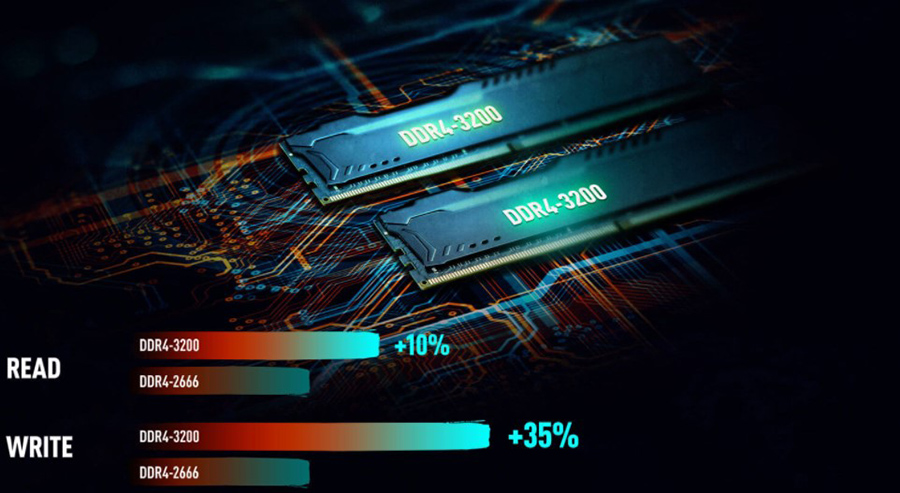 THE NEW STANDARDS LEADER POWER
DDR4-3200 memory support laptopunuzdan with tremendous performance. Higher speed and quick response with this new standard your gaming experience to a higher level will carry.
* Dual channel performance test AIDA64. Performance, can show the change according to system settings.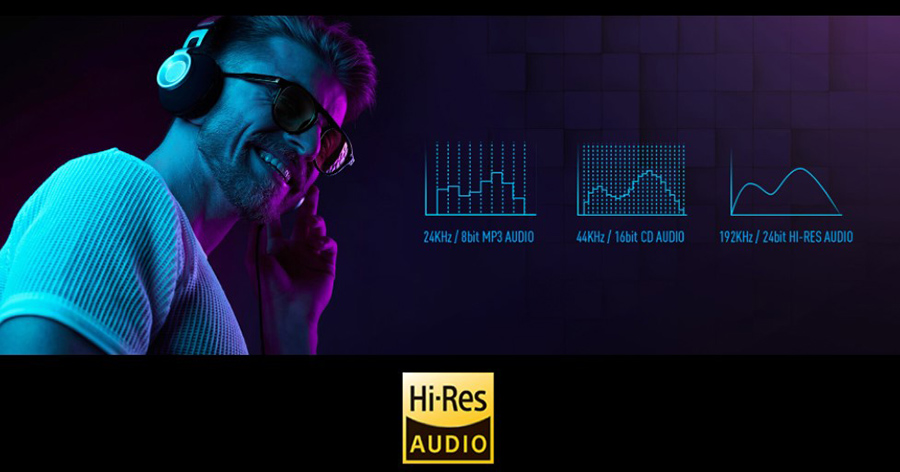 MUSIC LIKE THIS SHOULD BE
Superior quality Hi-Res audio lossless music experience with components. Music facilities allow not like, duymanız hear as required.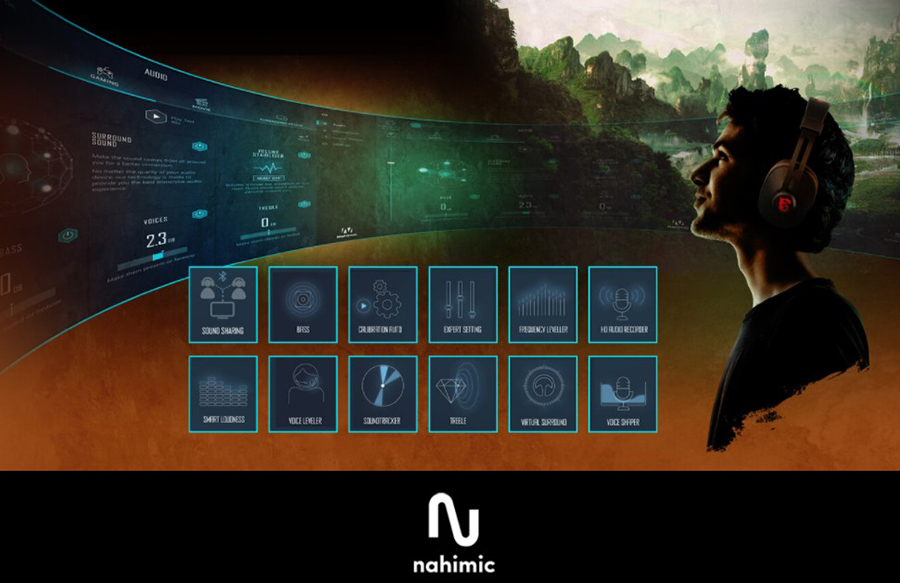 NAHIMIC Sound Enhance Your Experience
Nahimic in-game with 3D surround sounds real sources where they are your as and Sound with Sharing via Bluetooth.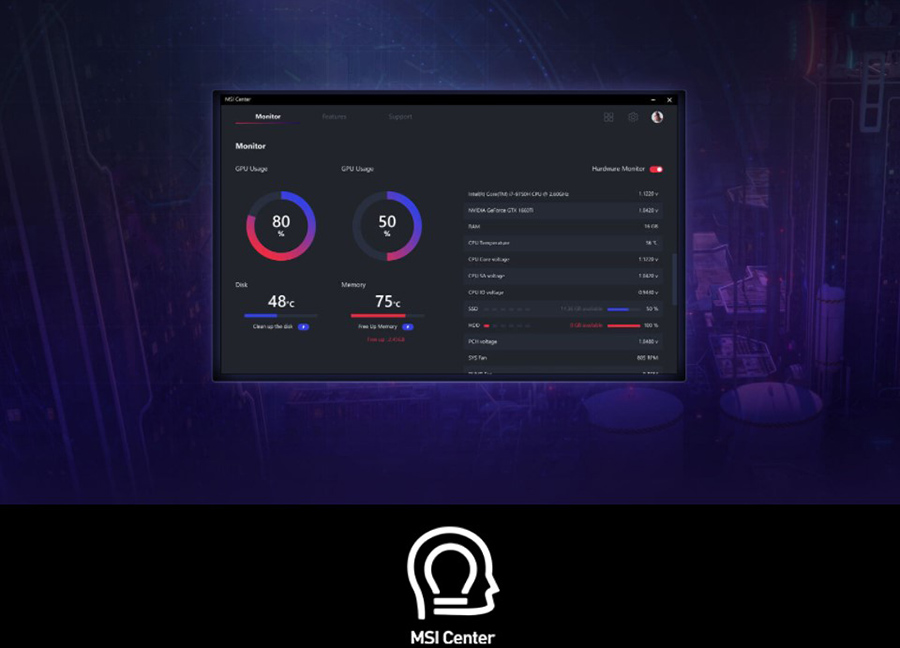 ALL SPECIFICATIONS ARE A COMBINATION of
MSI exclusive Center software, MSI laptopunuzu the way you want to customize your help. Monitoring, inspection, optimization and many other features this center gathered in the software. Maximum flexibility and Smart Image Finder and UI Skin option as new features through your system completely according to your personal preferences özelleştirebileceksiniz.

Battery Master
Your battery health koruyarak prolong life.
MSI Companion
Special screen top display (OSD) through the game full-though the middle of your system monitor the situation, even thin sets.

Crosshair
MSI'ın special screen above target cross through better engagement take better shot'll.
Game Highlights
In the game the good moments capture and share.

Gaming Mode
All your games one-click optimized.
AI NOISE BLOCKING
The surrounding noise (keyboard clicks as) interrupter artificial intelligence algorithms with higher video conference experience.

Smart Image Finder
Beautiful hatıralarınızı categories by separating the Artificial Intelligence to navigate easily produced by smart tags.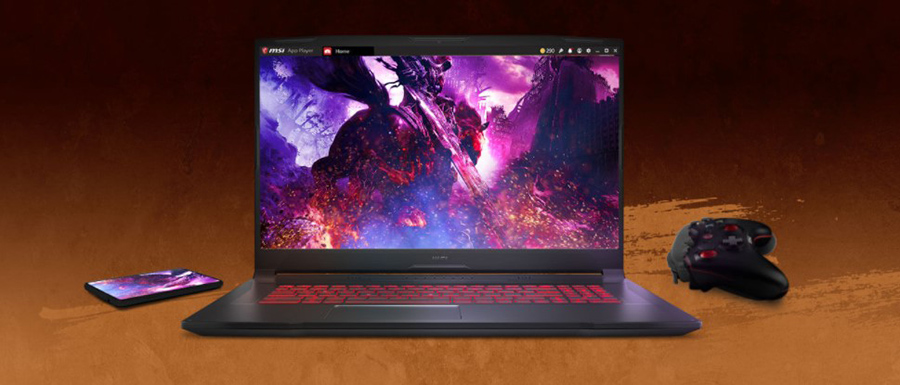 MSI APP PLAYER
Custom made thanks to the co-developed with BlueStacks MSI APP Player, mobile games and PC with console mode between noticing allows you to switch. Also RGB keyboard floodlight, better graphics and multiple applications at the same features as run faydalanmanıza. Main stream wireless kontrolcüler perceptual interface for laptop with the console on the pcitures; hotkey customizations of winning with oranınızı rind.
* Hotkey lighting feature only having the function of Per-Key RGB models.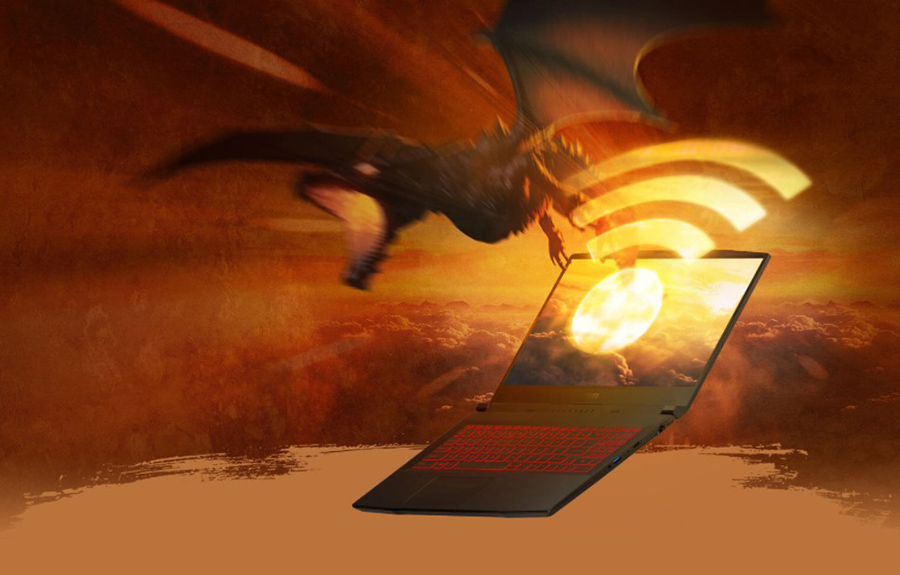 NEW WIRELESS STANDARDI
Brand new Wi-Fi 6 technology, 802.11ax standard according to the previous WiFi with 3 times faster. At lightning speed gaming enjoyment, best broadcast quality and yourself olayın the homely communication experience. Intel WiFi 6 with optimal settings play.
* The theoretical maximum speeds up to. 802.11AC 80Mhz AC 2×2 compared with standard.
Up to of lower latency-2.4 Gb up to transfer data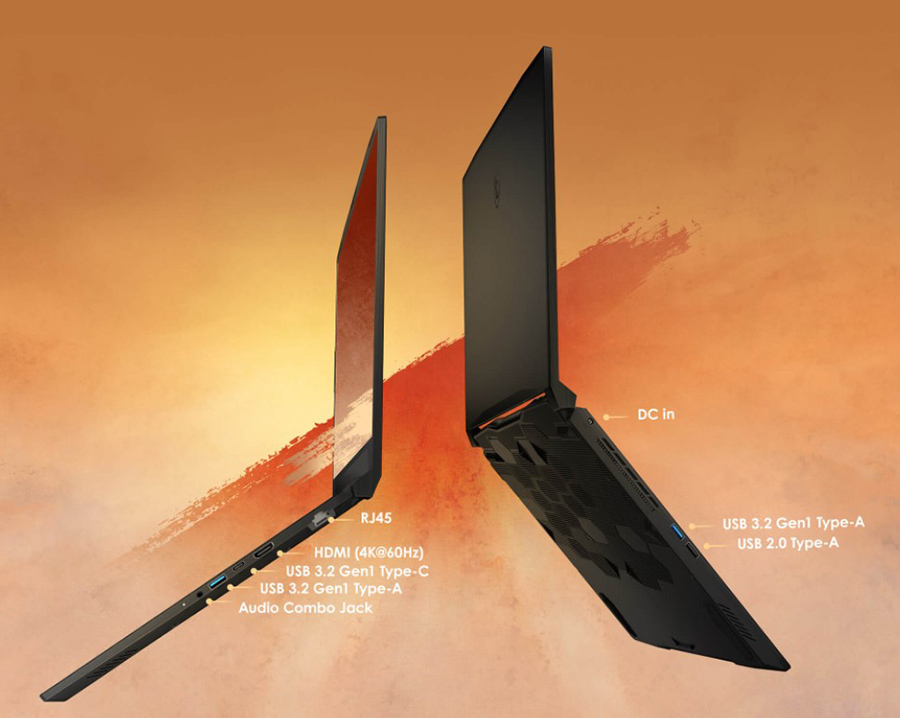 MSI Katana GF76 11UG-254XTR Intel Core i7 11800H 16GB 512GB SSD RTX3070 Freedos 17.3 "FHD Portable computer Specification
| | |
| --- | --- |
| Memory Speed | 3200 MHz |
| Bluetooth Specification | Have |
| Device Weight | 2 – 4 kg |
| Touch Screen | No |
| Screen Size | 17,3 inch |
| Video Card Memory Type | GDDR6 |
| Video Card Memory | 8 GB |
| Graphics Card Type | External Video Card |
| Display Card | Nvidia GeForce RTX 3070 |
| Display Panel Type | TN |
| EMMC Its capacity | No |
| Harddisk Its capacity | No |
| HDMI | Have |
| Cpu Cache | 24 MB Cache |
| Cpu Nesli | 11. Generation |
| Cpu Type | Intel Core i7 |
| Cpu | 11800H |
| Operating System | No (Free Dos) |
| Card Reader | No |
| Keyboard | Backlight |
| Maximum Cpu Speed | 4,6 GHz |
| Max Screen Resolution | 1920×1080 |
| Optical Drive | No |
| Fingerprint Reader | No |
| Ram (System Memory) | 16 GB |
| Ram Type | DDR4 |
| Color | Black |
| SSD Capacity | 512 GB |
| Basic Cpu Speed | 2,3 GHz |
| Product Model | Gaming Computers |
| Webcam | Have |